Lẩu Bò
The hot pot dish is popular on many occasions with many nutritious ingredients. The hot pot broth has a light, aromatic taste, served with soft and sweet beef, taro and vegetables that are guaranteed to satisfy all diners.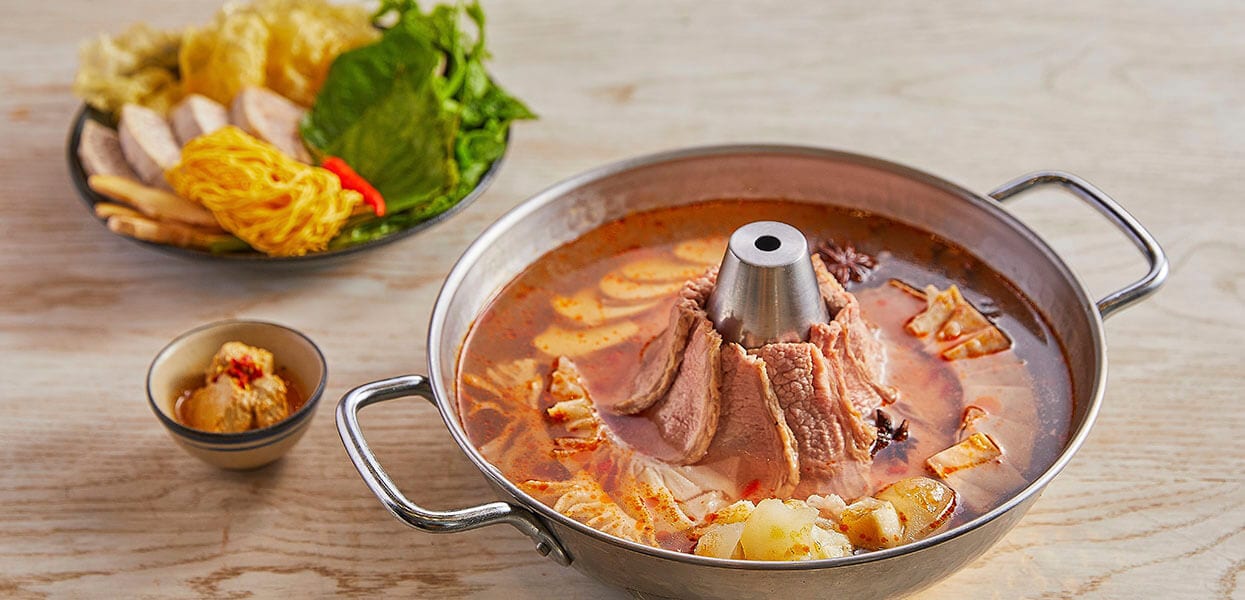 Ingredients
Thực Hiện
Phục Vụ
Preparation
Thực Hiện

Nước lẩu:

Cho dầu vào nồi cho nóng, sau đó cho gừng và hành củ, tiếp đến thêm tỏi và hành tím băm nhuyễn vào đảo đều. Thêm quế, đinh hương, tai vị vào xào đều tay.
Đun 700ml nước lọc sôi bùng, sau đó cho Súp Nền Thịt Bò Knorr vào khuấy tan đều. Tuần tự cho muối, đường, Hạt Nêm Knorr, nước mắm và khuấy tan, thêm 1,3 lít nước hầm xương bò vào nấu sôi. Khi nước lẩu sôi, thêm lá tía tô vào cho lẩu thơm hơn.  

Phục Vụ

Cho nước lẩu hoàn chỉnh ra nồi cùng nạm, sách, khăn lông, gân bò và các loại rau ăn kèm, mỳ trứng hoặc bánh phở.