Lẩu Nấm Nướng Chim Câu
Mushrooms are grilled to create a unique and impressive aroma for hot pot dishes.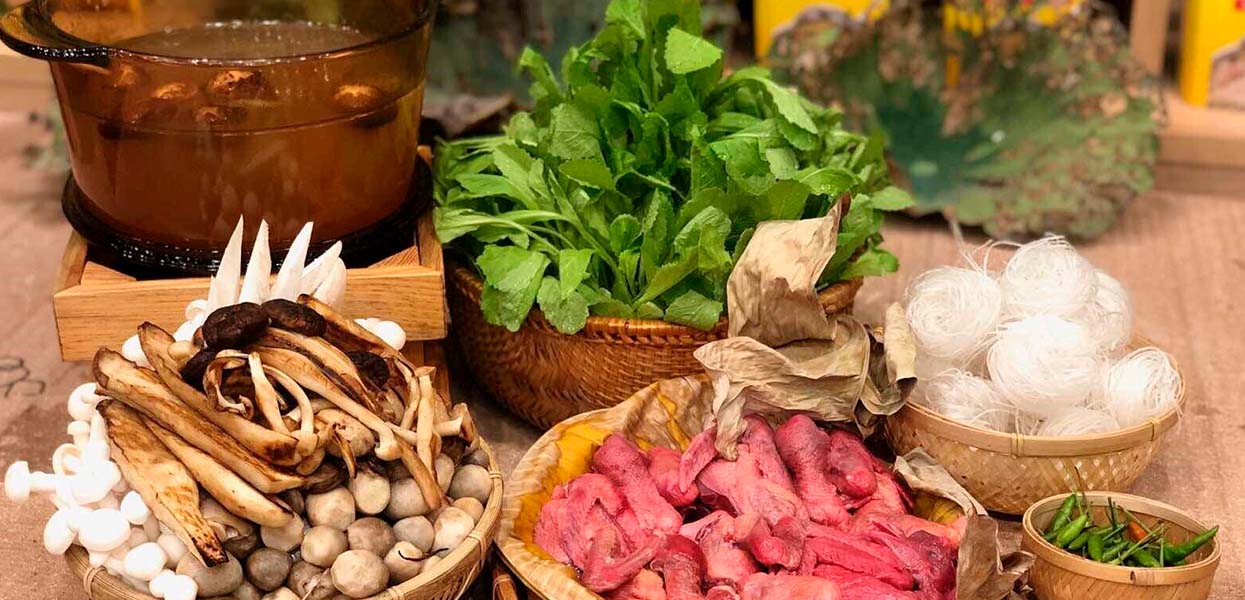 Ingredients
Thực Hiện
Phục Vụ
Thinly fried chicken eggs

100.0 g

King oyster mushrooms

100.0 g
Preparation
Thực Hiện

Nấu nước lẩu

Xào hành paro và hành tím thơm thì cho nước lọc vào.
Thêm củ cải và tiếp tục ninh cho ngọt nước.
Các loại nấm nướng qua bằng lò nướng hoặc có thể nướng trên than hoa hay áp chảo đều được. Tuy nhiên nếu nướng than hoa sẽ ngon nhất.
Nêm các gia vị Súp Nền Thịt Heo Knorr, đường phèn, Hạt Nêm Từ Thịt Knorr, muối vừa ăn và hoàn thành món.    

Phục Vụ

Trình bày các nguyên liệu ăn kèm cùng nước lẩu cho đẹp mắt.
Trước khi dùng cho nấm vào nước lẩu trước cho nước lẩu ngọt hơn.
Sau đó nhúng thịt và các loại rau ăn kèm vào rồi thưởng thức.