Lẩu Riêu Cua Bắp Bò
Cabbage crab hotpot is an extremely nutritious dish with the main ingredients being field crab, beef muscle served with accompanying vegetables. The hot pot dish is suitable for many occasions and for many diners because of its sweet taste, soft aroma and attractive aroma.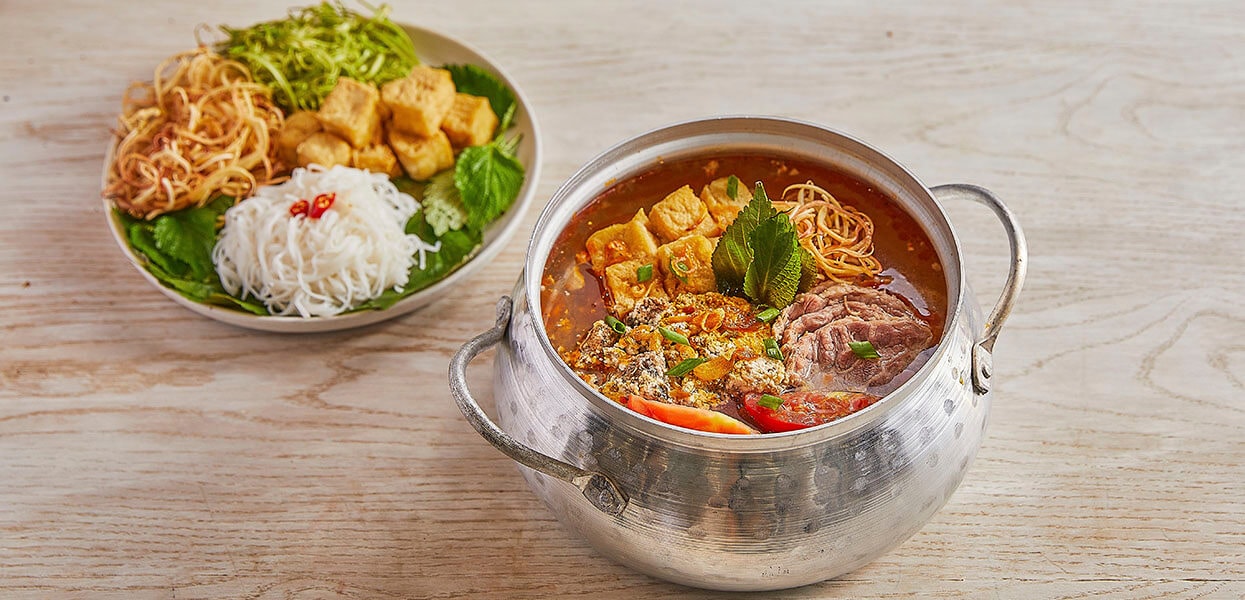 Ingredients
Thực Hiện
Finely minced scallion

50.0 g
Phục Vụ
Fried tofu/ bean curd

300.0 g
Preparation
Thực Hiện

Premix sauce nền heo:

Đun nước sôi bùng sau đó cho Súp Nền Thịt Heo Knorr vào khuấy tan đều. Tuần tự cho đường phèn, nước mắm, bột ngọt vào khuấy tan, nấu trong 2 phút thu được hỗn hợp premix sauce nền heo 80 gr.

Nước lẩu:

Phi thơm hành băm, cho gạch cua vào xào thơm, sau đó cho cà chua, cùng với màu điều vào.
Cho 1 lít nước cua đồng cùng với 1 lít nước lọc vào đun sôi. Nêm với premix sauce Súp Nền Heo Knorr và các gia vị còn lại cho vừa ăn.   

Phục Vụ

Cho nước lẩu hoàn chỉnh ra nồi cùng bắp bò, đậu phụ chiên, rau ăn kèm và bún.