Thai Tom Yum Hot Pot
Try this spicy twist on traditional hot pot, fun way to enjoy Thai tom yum soup. This tom yum hot pot recipe is one of favorite recipes for a memorable meal with friends and family.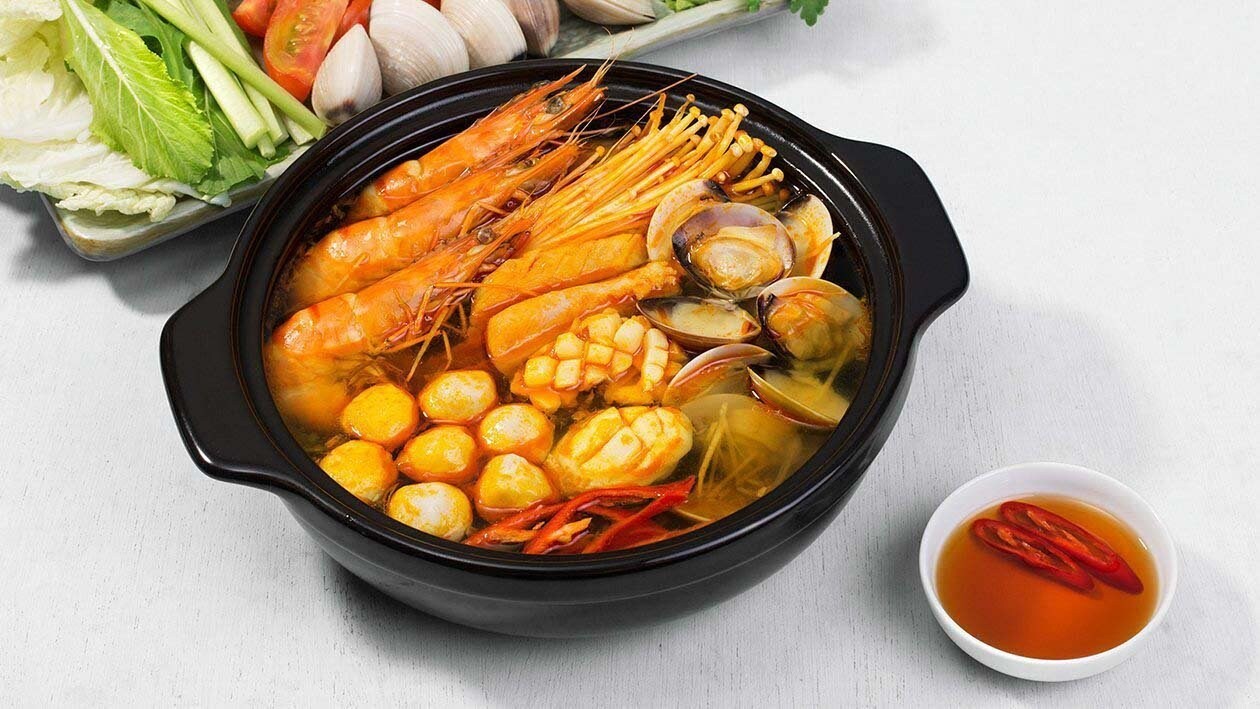 Ingredients
Advanced Preparation
Spinach, flower banana cell

300.0 g
Cooking
Preparation
Advanced Preparation

Wash prawn, squid, clam, beef with fresh water.
Wash chives, flower banana cell, spinach, and serve on plate.
Tomato, cut onion into 4 pieces. Wash mushroom. Slice galangal.
Boil Rice noodles with hot water.

Cooking

Stir-fry red onion, Lesser galangal, tomato, onion, shrimp satay.
Boil 1.5 liter of water with Knorr Tom Yam Base, Knorr Lime Seasoning Powder, sugar, fish sauce to make the soup.

Serving

Pour the soup into hotpot, add mushroom and basil. Serving with seafood and beef, noodle and vegetable.