Nộm Hoa Chuối Tai Heo
A rustic but popular mannequin, with a harmonious sweet and sour taste combined with crispy pork ears, it is guaranteed to be an extremely delicious dish for diners. The dish is suitable for many occasions and for many different diners.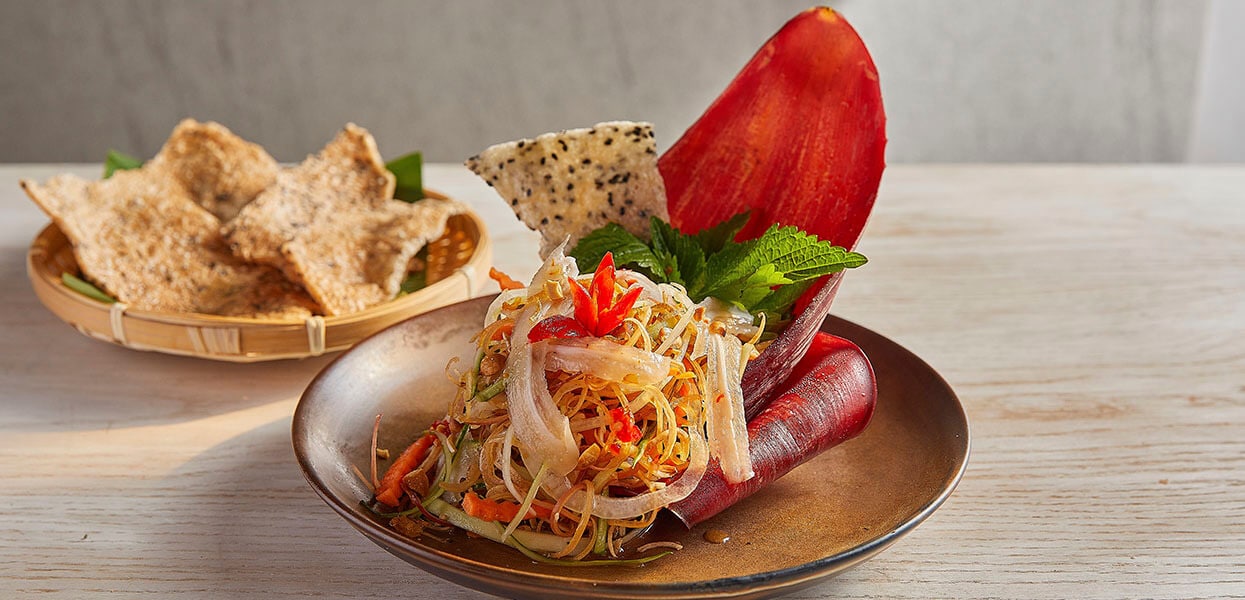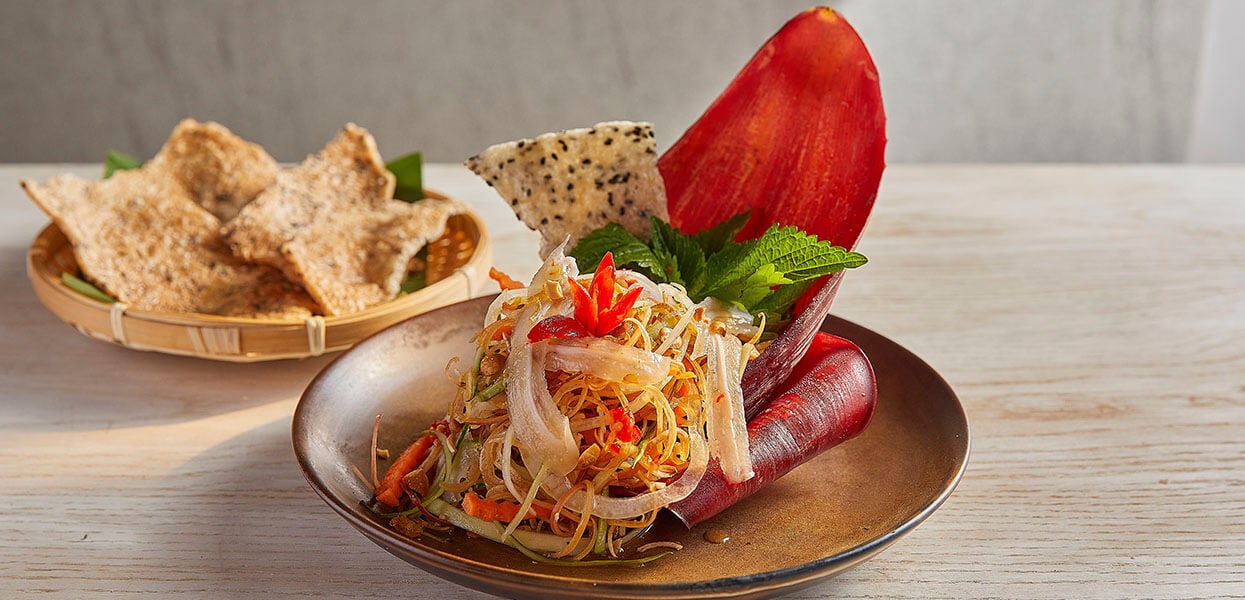 Ingredients
Sơ Chế
Banana flower slide

200.0 g

Đậu phộng (lạc), mè (vừng) rang, giã nhuyễn

10.0 g
Thực Hiện
Preparation
Sơ Chế

Hoa chuối, dưa leo, hành tây thái mỏng.
Cà rốt xắt sợi.
Tỏi, ớt băm nhỏ.
Đậu phộng rang đập dập.
Rau bạc hà cắt khúc.
Tai heo luộc chín thái mỏng.

Thực Hiện

Xốt trộn gỏi:

Đun nước sôi sau đó cho Bột Chanh Knorr vào khuấy đều, thêm các gia vị mặn, ngọt còn lại đun sôi để nguội.

Phục Vụ

Dưa leo, cà rốt, hành tây, hoa chuối, cho 50gr nước sốt, trộn đều rồi chắt nước, sốt còn lại cho vào trộn lại lần nữa, cuối cùng cho hết nguyên lệu còn lại.
Trang trí ra đĩa và thưởng thức.